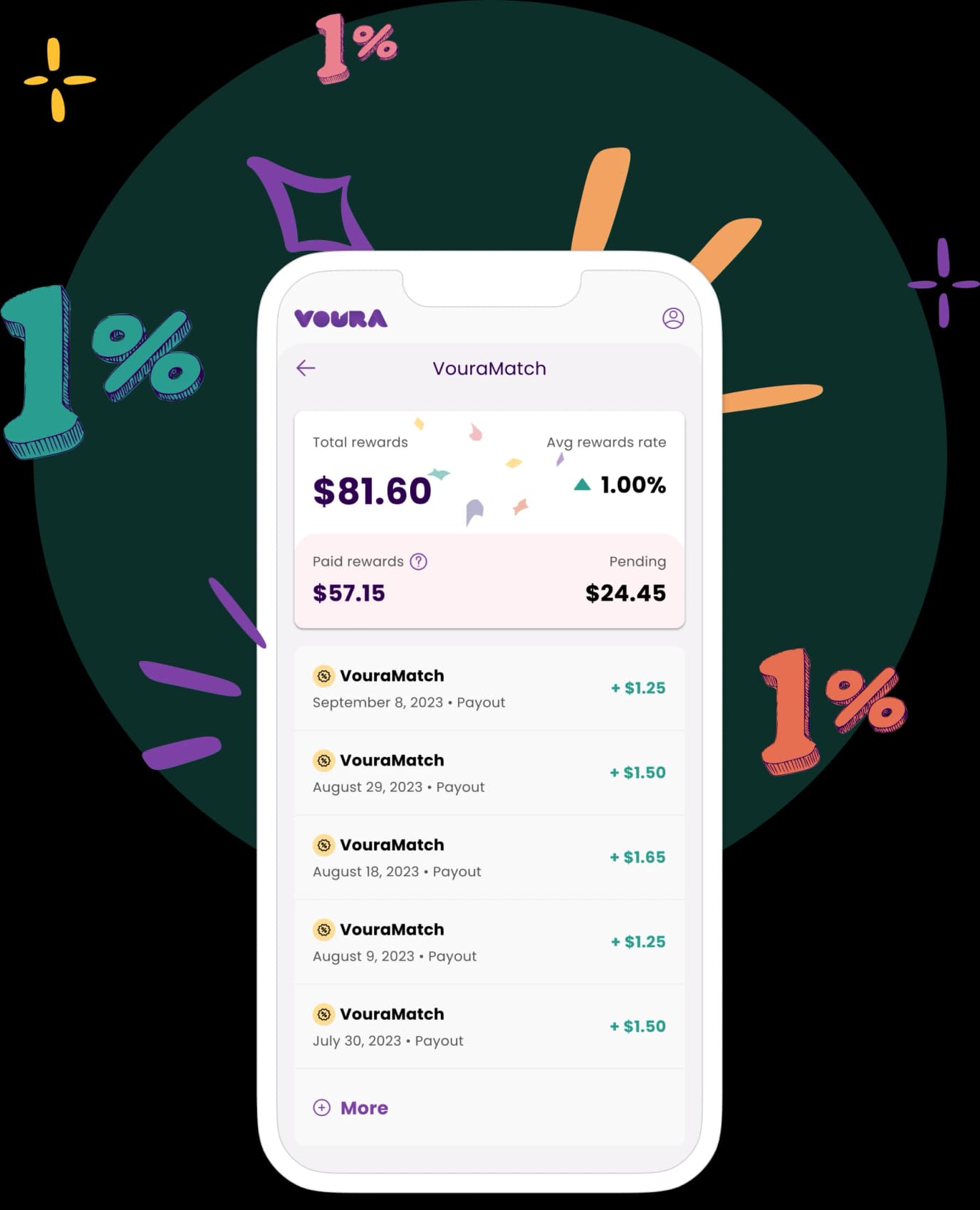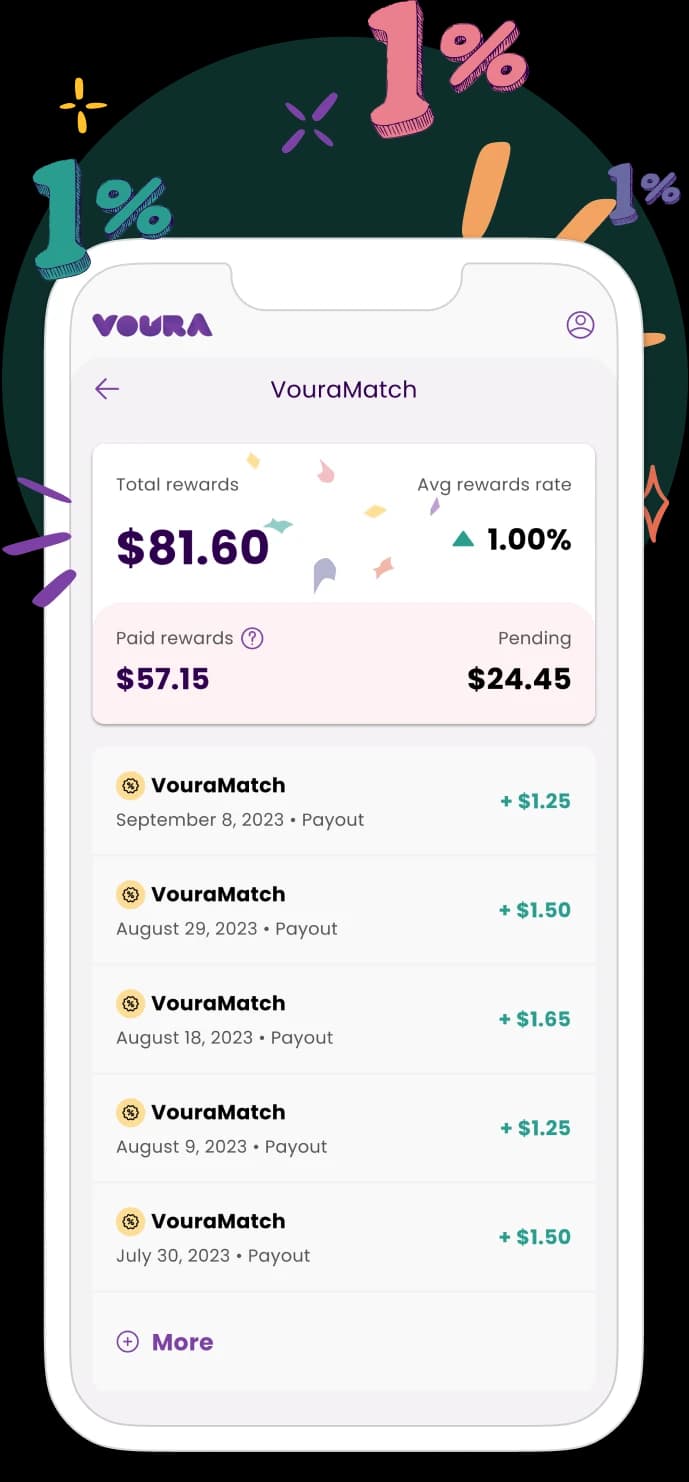 1% match
on all deposits
For every dollar you invest with Voura, we will match it at 1%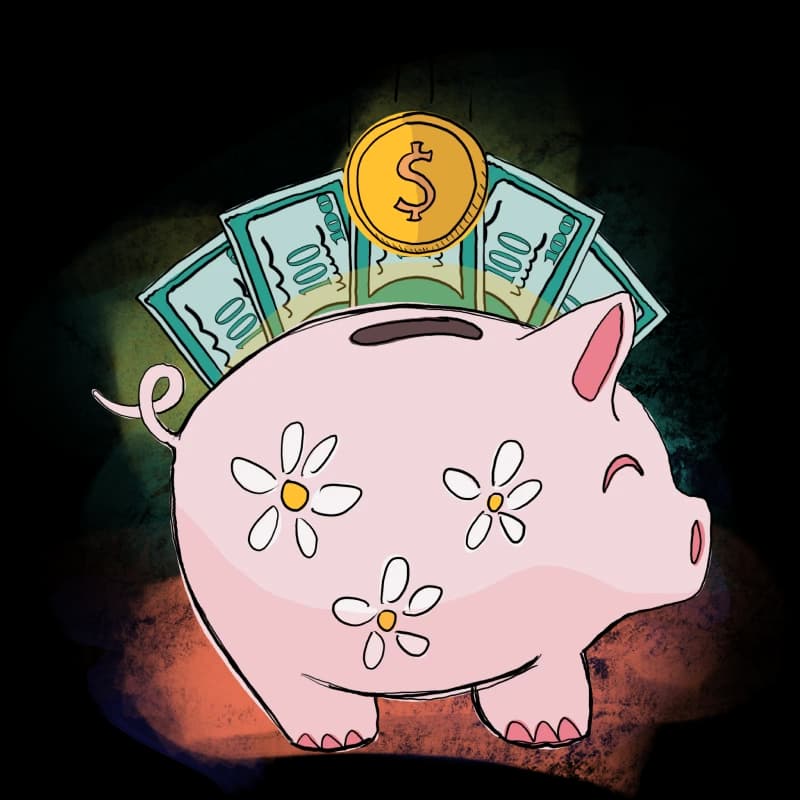 No limits, seriously
The sky's the...well, you know
---
There is no cap, max or limit to how much you can deposit or how much we'll match. Think of it as a 1% boost on top of your potential investment earnings.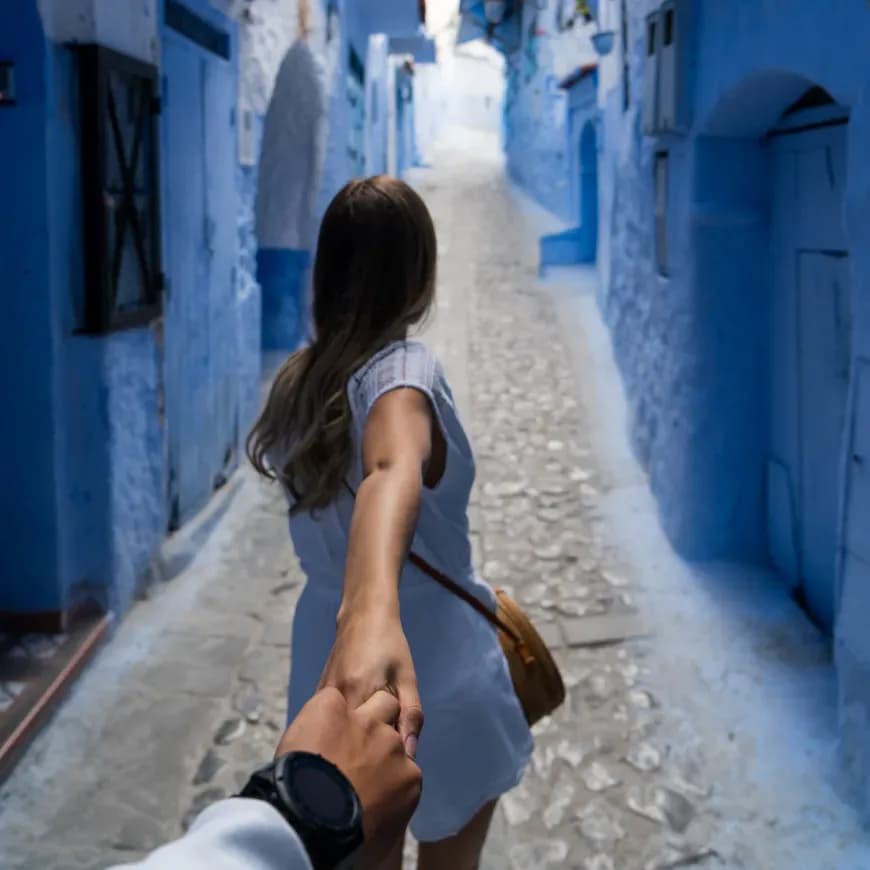 Don't wait for retirement
Your money, your terms
---
The 1% match is not tied up with restrictions like a retirement fund. So that trip you've been wanting to take just got a little closer.
How does it work?
Is 1% really something to be excited about?
Free money
What you put in
If you put in $500 / month, in one year you would have paid $6000 and have $196 in free money. In ten years you would have paid $60000 and have $26542 in free money.
It's 100% something to be excited about.
Let's say you add $500 a month to your Voura account. A 1% match totals an extra $5. It doesn't sound like a lot, but keep in mind:
at a 7% compounding rate, the $60/year or $5/month adds up.
In 20 years, you would earn $2,604.63 on the match alone.
The longer you invest, the more you earn. In 45 years, you would earn $18,962.97. This calculation only includes the money you'd make from a 1% match.
This chart and the example above does not predict the actual investment performance of any Voura portfolio, nor does it take into consideration economic or market factors which may impact performance.
What will your first match look like?
---
How much can I put in?

As much as you want, whenever you want. We will match at 1% every time you deposit $25 or more.

Is it like prize money?

Yes, it's like free money, but it grows along with your investment.

When is the 1% paid out?

Your match is paid out each month as it vests at a 2 year schedule. To dive more into the details, visit 1% Match Terms and Conditions.
Still have questions? Read all FAQs
Sign up for your free account

Make your first deposit

Get rewarded with 1% cashback

Automatically enter sweepstakes

Sit back, relax and grow your wealth